<![if !vml]>

<![endif]>
<![if !vml]>

<![endif]>
HOME FACILITIES SURROUNDINGS PRICES PHOTO GALLERY CONTACT
La Tierra Verde
Holiday Accommodations
<![if !vml]>

<![endif]> <![if !vml]>

<![endif]>
<![if !vml]>
<![endif]><![if !vml]>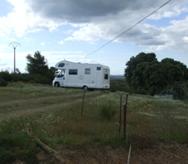 <![endif]><![if !vml]>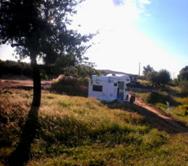 <![endif]><![if !vml]>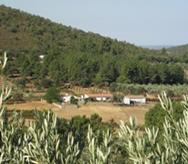 <![endif]>
Welcome at FINCA EL CHORRILLO
Camper Camping Alcuescar
Extremadura Spain
Camper parking
Nature recreation area
On the holiday farm of La Tierra Verde, eight camper pitches have been realized on the site. This motorhome site has its own entrance.
The pitches are far apart and offer a lot of privacy and tranquility.
The pitches are paved with gravel, which provides a firm natural surface for the campervan.
The site has been left in its natural state as much as possible and is maintained in order to keep nature in check sufficiently to prevent overgrowth.
As a result, many birds and flowers can be seen around the motorhome pitches and on the rest of the farm area.
Special birds that we see daily on the farm (in the right season) include the hoopoe, blue magpie, stonechat, red-headed shrike, skylark,
crested lark, goldfinch, lesser spotted woodpecker, nightingale, oriole, bee-eater and gray shrike. Above the farm many birds of prey fly over
on their hunt for prey, among others we see very regularly the red kite, black kite, buzzard, pygmy eagle, snake eagle, griffon vulture and raven.
Also in terms of flora one can find here many extraordinary species. Highlights include orchids (e.g. common tongue orchid, butterfly orchid,
harlequin, summer screw orchid), thistles, poppies, cuckoo flowers, wild carrots, chervil and many many others.
There is a pond on the farm grounds. This often falls dry in the summer months, but the rest of the year it is a paradise for reptiles.
Many species of frogs come to it, but also snakes (not poisonous), salamanders, toads and often the turtle can be seen sunbathing on the side.
<![if !vml]>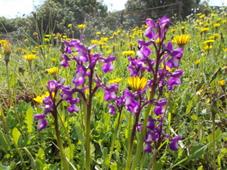 <![endif]>