<![if !vml]>

<![endif]>
<![if !vml]>

<![endif]>
                                                                       HOME      FACILITIES     SURROUNDINGS     PRICES     PHOTO GALLERY     CONTACT
 La Tierra Verde
Holiday Accommodations
  <![if !vml]>

<![endif]>   <![if !vml]>

<![endif]>
<![if !vml]>
<![endif]><![if !vml]>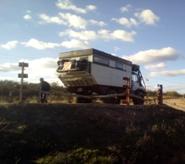 <![endif]><![if !vml]>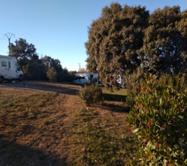 <![endif]><![if !vml]>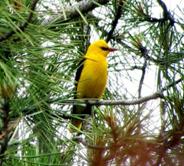 <![endif]>
         Facilities
La Tierra Verde motorhome area offers the following services:
There is an outlet for both black (toilet cassettes) and gray water.
In addition, you can take (purified) drinking water that comes from your own source.
There is the possibility to connect electricity. We offer a connection of 6 Ampere and a maximum daily use of 6 kWh.
Starting from May 2022 you can use the bathroom for a small fee (with a maximum of 6 persons). This has a shower, toilet and sink.
The washing machine can be used, by prior arrangement, for a small fee. The washing line can also be used.
The grounds of the farm are freely accessible to guests (except for the private part of the holiday homes).
We have a large garden at a different location. In this garden we have olive trees, fruit trees, saffron and a tunnel greenhouse.
There is a small shop where we sell our own produce from the garden (if available).
Depending on the season, these are different types of jam, olive oil, saffron, olive oil soap, different types of care products,
ecological vegetables and free-range eggs.
We also sell different types of wine from local bodejas, second-hand books and DVDs (swap also possible).
In addition, there is a lot of information available in the shop about sights, walks in the area and local delicacies and restaurants.
A brick oven pizza day is organized on weekends from March to October, weather permitting.
The days and dates are indicated on the notice board by the water tap.
We offer a tapas package in a local restaurant. This consists of 6 tapas, a drink (wine, beer, water or soft drink) and a dessert or coffee.
The price is €20 per person. We can reserve this for you a day in advance (closed on Tuesdays).
Excursions (only with sufficient interest)
Excursions are organized every other week on Wednesday.
The garden excursion involves a walk among the olives to the Caño ecological garden, where participants are given a tour of the garden and then
can pick vegetables and herbs (only in the months of October, November and March to May).
The dehesa excursion is a walk of about one and a half hours on an authentic dehesa, with extensive explanations about the unique dehesa
ecosystem.
For detailed information, see the notice board by the water tap.